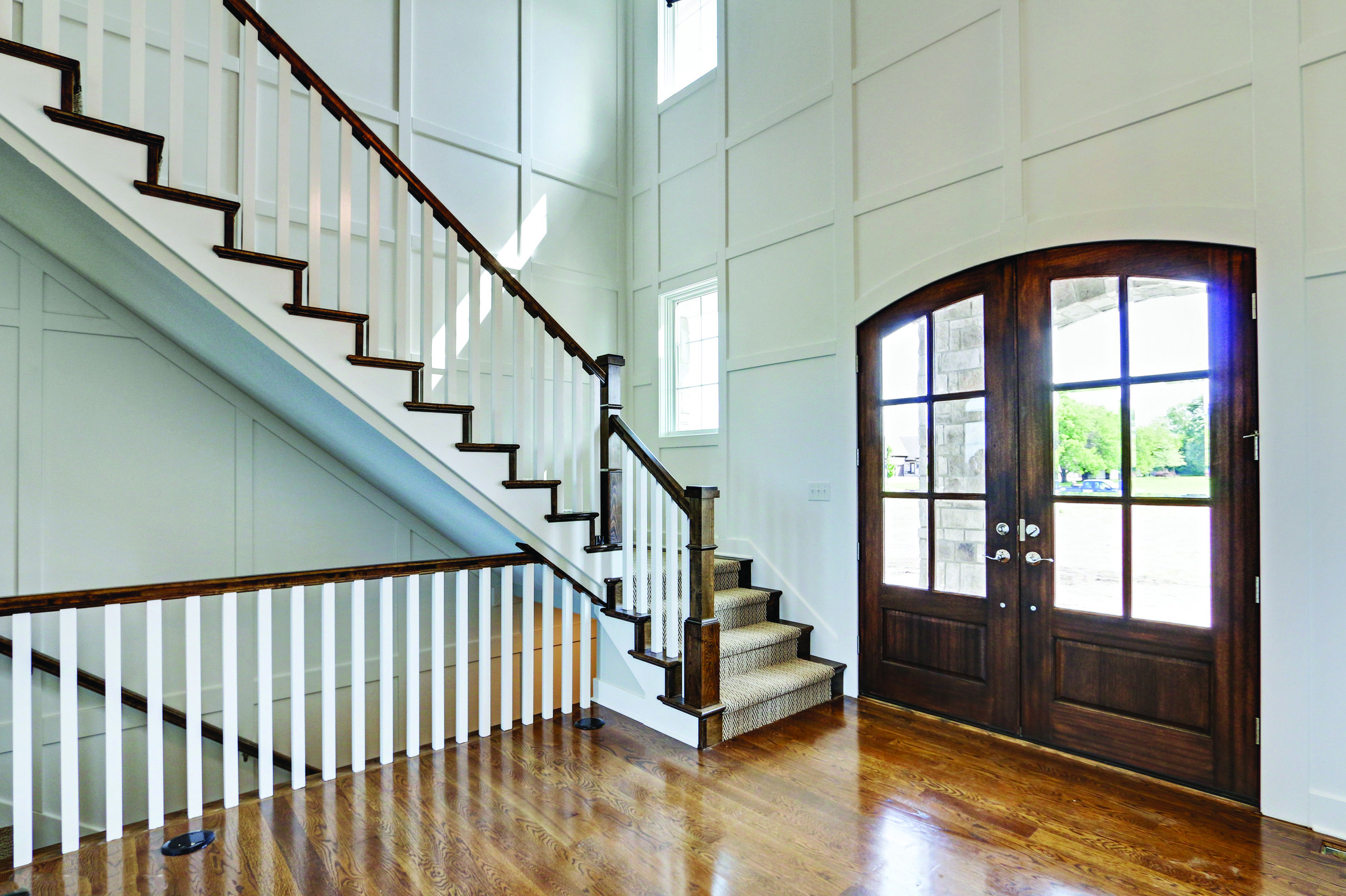 You have found your homesite of choice, either in the country or a respected New Home Community and are understandably full of questions as to how the area or community functions, home plan selection, pricing, etc. This sheet has been specifically designed to help explain our process on the path to living in your new home.
1. Community Presentation
So let's assume that this is your initial visit to the sales center of the community: discover the planning concepts, benefits & amenities, and learn about the significant range of "Lifestyle Choices" — this is what "feels good". The sales agent will tour you through the community discussing the various floor plans, elevations, outdoor living and neighborhood elements that distinguish it.
2. Qualification Process
This step may be the first for you to complete if this is your first home, or if you are not aware of what you might realistically be able to afford. The preferred lender information is offered by the sales agent. We recommend that you obtain a pre-qualification letter from your selected lender to give you comfort for what you can afford to purchase, and to assist with creating a budget for the building process.
3. Personalization
Now is the optimum time to determine your time frame, budget, family size, lifestyle, and future considerations to move into the community. We believe key questions are What will your family be like in 3 years? Should you design towards that goal? What are your top ten considerations? Now we need to discuss resale, field model or custom-built homes and your specific situation. We all want to find the alternative that best satisfies all of your important considerations. Perhaps a resale homes is your best choice; if not you will continue with this process.
4. Floor Plan
Selection With guidance and insight from the sales agent or builder you will select the optimum floor plan and elevation. At this time the agent explains the standard specifications that are inclusive with your selected floor plan.
5. Home Site
Selection Now we identify the sites that work with your preferred plan: consider size, orientation, walk to school, etc. Most New Home Communities have a Lot Reservation form that may be used at this time to secure your selected home site for several weeks at no risk to you.
6. The "Bring it all Together" Meeting
The builder explains the various alternative design features and customization offered with the selected floor plan. This is often the most enjoyable stage to move through because of the many opportunities to personalize your new home...
7. Contract
Once your perfect floor plan, home site and options are selected, the agent will create a contract and review every clause with you so that you understand every element. Now the Closing date is set; typically 7 to 9 months from contract depending on a number of considerations. Now is the right time to plan for the sale of your existing home and arrange a "bridge loan", etc..
8. Design Selection Process
This process is completed during the "first 30 days after contract". You meet with the Gale Homes designer for three hours of dedicated time. She will provide professional guidance through the design process documenting selections along the way. Design upgrades that you select are priced and adjustments made until the perfect list is finalized.
9. Pre-Construction Meeting
You meet with Gale Homes staff to review your specific set of prints, home site orientation, design selections and the Option Menu Document to ensure accuracy and perfection. After everyone's approval all documents are signed and the exciting production stage begins.
10. Pre-Drywall Orientation
You are toured through your home under construction. At this time the building is framed and all mechanical components are installed. This is a very informative meeting during which your home's quality features and building processes are illustrated and explained in detail.
11. Pre-Closing Orientation
Your new home is almost ready for move-in; you walk-through your new home with the Gale Homes staff confirming the quality completion and learning all about the warranties, mechanical operations, etc.
12. Closing and Move-In
Pride of Ownership kicks-in as you, the proud, new Homeowner take your place among the community , and you've already met your neighbors! Warranty walk-throughs at 90 days and 11 months, plus the added benefit of the Gale Homes 2/10 Wa